Our Victoria Rehabilitation Coordinators, Pilates Instructors, Athletic Therapists and Kinesiologists

Clinic Owner
Registered Physical Therapist
Manual and Manipulative Physiotherapist (FCAMPT)
Certified Gunn IMS Practitioner
Special Interest in Physiotherapy for Dancers
Special Interest in Pilates for Pelvic Floor Rehabilitation
Schroth 3D Scoliosis Physiotherapy Certified
Shockwave Certification(ISMST)
Real Time Ultrasound
Pilates Studio Owner/Instructor
Penny has incorporated all the services and disciplines she feels are most beneficial to the full recovery of most patients under one roof.
She has over 29 years of physiotherapy experience, all of which have been in private practice. Penny has obtained her Diploma of Advanced Orthopedic Manual and Manipulative Physiotherapy (FCAMPT) making her a Fellow of the Canadian Academy of Manipulative Therapists. Penny has a Physical Therapy degree from the University of Calgary and a Physiotherapy degree from the University of Alberta. Penny is an active member of the Physiotherapy Association of British Columbia(PABC) and the Canadian Physiotherapy Association (CPA). FCAMPT Physiotherapists' knowledge and skills enable them to treat complex pathology and movement disorders of both the spine and extremities, which can cause both acute and chronic pain and disability.
Penny incorporates the use of Intramuscular Stimulation (IMS) into her treatment of many different types of injuries. She is the first physiotherapist to practice IMS in Victoria and has been thrilled with the results. Penny has a keen interest in treating foot and ankle problems, dance, golf, gymnastics, skating, and soccer injuries. Penny has a special interst in treating Victoria adolescents and adults with scoloiosis using evidence based Schroth exercise guidelines.
She is always up for a challenge!
Pilates & Rehabilitation Coordinator
BSc in Kinesiology
Chloe has been working at the clinic on-and-off since 2016, and has recently joined us again after graduating from the Kinesiology program at the University of Calgary. She has always had a passion for helping others, specifically in moving their body and creating healthy lifestyles. In the past, Chloe worked as a Hydrotherapy assistant at the Gordon Head location, admin at the Cook Street location, and at the Physio and Pilates desks at the Shelbourne location. She is working towards getting her MSc PT in Alberta this fall.
Pilates & Rehabilitation Coordinator
Diploma In Arts & Sciences
Shiva was born and raised on Vancouver Island and grew up in the popular town of Ucluelet B.C. Growing up on the island has given her a love for hiking and camping during all seasons of the year. Taking her passions to the next level she travelled to Iceland to explore the intense climate and compare the unpredictable weather systems to that of our own. As her interests lie in the realm of physical activity she has taken a keen interest in pilates to prepare and push the limits on her next adventure.
Clinical Pilates Instructor
Rehabilitation & Pilates Coordinator
Practicing Kinesiologist
Certified Physiotherapy Assistant
Kelsey graduated from the University of Victoria in 2014 with a Bachelor of Science in Kinesiology. In 2019, she worked as a Kinesiologist at a neurological physiotherapy clinic, which gave her valuable insight into the intricacies of the nervous system and how to adapt exercises to facilitate proper movement. Kelsey believes that movement is a key component to living a healthy lifestyle and anybody can incorporate exercise into their life with the right guidance
STOTT Certified Pilates Instructor
Certified Physiotherapist Assistant
Yoga Alliance Certified Yoga Instructor
Certified Fitness & Health Promotion Diploma
Certified Fitness Consultant (CSEP) & Personal Trainer
Independent Contractor
Chris started in the fitness industry in 1998 , working in a community centre helping kids get into shape. It was here that he decided that this was the profession for him. After completing a diploma in Fitness and Health Promotion, he started work as a personal trainer in Toronto, Canada. For close to 10 years he helped people achieve their goals while constantly improving his own knowledge base through countless workshops and seminars. In 2002 he began expanding his repertoire by teaching group exercise classes. He started accumulating certifications and began teaching everything from indoor cycling to Pilates. He also spent his free time volunteering as a hockey coach and training with the Canadian Armed Forces. In 2007 he decided to change his scenery, and accepted a job offer working aboard The World as The Senior Fitness Instructor. In March of 2011 he resigned from the World after four fantastic years and returned to Toronto to continue in the Industry that he loves, personal training and leading group exercise classes. In December of 2016, he moved to Victoria where he lives and works presently. Continuing in wellness, more recently his focus is directed at Yoga, Pilates and smart sustainable exercise.
Certified Mat and  Reformer Pilates Instructor
Certified Physiotherapist Assistant
Yoga Instructor
Chantelle Shah-Poulin is a woman of Vancouver Island, born and raised, spending the majority of her years here in Victoria since 1990. In 2005 she sustained injuries from two car accidents both within close proximity to one another and these were the incidents that led her to discover Pilates. She started her road to recovery at Shelbourne Physio and began rehabilitation treatment along with
Reformer Pilates
classes. She soon realised the true benefits of the Pilates exercises and the breathing techniques and how they improved her overall quality of life by aiding in the healing of her body, building strength and speeding up recovery. This experience was the foundation of her teaching career as her interest and passion for movement had only just blossomed. Curious to try other movement practices she added a Yoga practice to her Pilates routine. In 2010 she became a Yoga instructor and continued advanced studies in Costa Rica acquiring RYT-500 accreditation. Chantelle has come full circle in her teaching career with becoming a Barre instructor, Health and Fitness coach and certified Pilates Mat and Reformer instructor. Chantelle is a professional multidisciplinary movement teacher. For over a decade now she has been immersed in trainings and has over 3000hrs teaching experience. Her love for the practice of Pilates shines through in her teachings as her classes are fun, creatively sequenced and balanced. In a class with Chantelle you can expect clear coaching with a focus on safety and functional movement. Chantelle really provides the care and attention that you want in an instructor.
Practising Kinesiologist
Certified Athletic Therapist (CATA)
Functional Movement Screen (FMS) Certified
ICBC Approved Kinesiology Provider
Tegan was born and raised on beautiful Vancouver Island, where she attended
Camosun College
for a Bachelor degree in Athlete and Exercise Therapy (
BAET
). Through her many placements within that degree, she has worked with collegiate athletes at both Camosun and the
University of Victoria
in both the field and clinical settings, and has extensive field experience with sports such as rugby, basketball, field hockey, soccer, volleyball and lacrosse. Tegan also has experience as a competitive athlete, having competed in showjumping equestrian events on the island and the mainland for many years, as well as recreationally as a soccer player in the community. She has previous experience as a beginner level coach in both soccer and horseback riding, and is now a co-manager of her soccer team. Upon graduation in June 2020, she obtained her Practising Kinesiologist certification through the
British Columbia Association of Kinesiologists
. She has also taken courses such as
FMS Level 1
, a Functional Movement Screening tool used to evaluate movement patterns, and achieved her Movement and Performance Therapy Specialist credential through
RehabU
. She attained her certification as an
Athletic Therapist
in March 2021 and began treating at the clinic. Tegan has a special interest in concussion management and has taken courses such as What the Neck? Cervical Considerations for Concussions,
CATT
Concussion Awareness Training Tool and Concussion prevention, management and treatment from
University Laval
. Tegan is a lifelong learner and is constantly looking for new courses to further her knowledge in the field. Tegan is looking forward to helping every person connect with movement in any capacity. She is located at the main Shelbourne Physiotherapy Clinic and offers
Athletic therapy
or Kinesiology treatments for private and
ICBC patients
.
BSc. Kin
Practising Kinesiologist
ICBC Approved Rehabilitation Provider
Jamie Kawacki was born and raised in Victoria, BC, where he attended Camosun College for his Kinesiology bachelors degree. During his degree Jamie gained valuable experience completing his internship with a variety of our own practitioners. Outside of his internship, Jamie was also providing private personal training sessions to people of all ages, volunteering as a soccer coach in the community, and gaining experience in the clinic working administration. This variety of opportunities have helped him improve his lifestyle by getting involved in several activities offered on Vancouver Island. He has a special interest in soccer, enjoys hiking trips and has recently taken up bouldering. Jamie is excited to be joining our team of Kinesiologists and is looking forward to helping each of his clients with their injury recovery and achieving their goals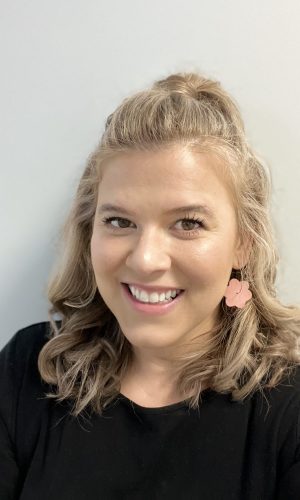 Pilates and Rehabilitation Coordinator
After moving from the Okanagan to Victoria in 2009 Freesia quickly fell in love with the island and all the outdoor activities it offers like hiking and camping. In 2011 she was in 2 car accidents several months apart and she wasn't sure she could be as active as she once was. After dealing with chronic pain for years after, Freesia finally found physiotherapy helped her recover and got a job working in administration in the industry. She loves being surrounded by people who value taking care of their health and wellness and is excited for this new chapter.